Case Study: Campaign Feasibility
Dickerson's Children's Advocacy Center
Custom Development Solutions, Inc served Dickerson Children's Advocacy Center (DCAC), a Non Profit center located in Lexington, South Carolina. DCAC helps its community by providing children that have been victims of abuse with medical examinations, forensic interviews, and therapy. DCAC has come to the realization that they need to grow in order to adequately serve the children in their community and reached out to CDS for assistance. DCAC came with a list of outcomes they needed from a campaign, which included:
Properly equip their facility to provide state of the art care
Pay off their newly purchased facility in full
Expand staff
After reviewing their goals, CDS evaluated the estimated funds needed. The anticipated costs that DCAC wished to receive in funding are shown below.
Anticipated Cost
1. Remaining Mortgage
2. Funds for Programmatic Needs
3. Funds to Build Endowment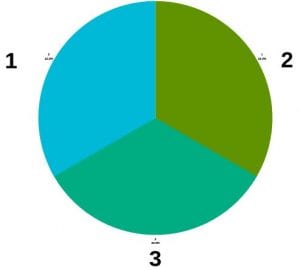 To determine the feasibility of receiving these funds, CDS interviewed 50 leaders in DCAC's community. Additionally, these interviews allowed for an opportunity to create a strategic plan for the campaign. CDS determined that the funding is achievable and can exceed the original amount based on the feasibility study and Dickerson Children's Advocacy Center can move forward with a campaign that pushes them closer to their mission: To provide comprehensive assessment and treatment services to physically and sexually abused children throughout the Midlands of South Carolina. At CDS, the opportunity to assist a local Non Profit touches our hearts and we are excitedly anticipating the next steps of the process.